CHOOSE THE IDEAL SOLUTION FOR YOUR HAIR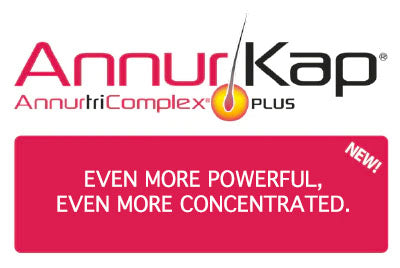 ✔️ Helps strengthen hair✔️ Helps prevent weakening✔️ Suitable for all hair types✔️ Suitable for both men and women Description With its energizing and revitalizing action, it helps to strengthen the hair, preventing the process of hair weakening and its subsequent fall. Based on AnnurtriComplex®, from Melannurca Campana PGI, extracts...
✔️ Vital, strong and full-bodied hair✔️ Shiny hair✔️ Strong and resilient nails✔️ Gluten and lactose free✔️ Suitable for vegan diets✔️ Titanium Dioxide Free Vegetable Capsules Description VITALITYKap® is a food supplement containing Melannurca extract (AnnurtriComplex®), rich in selenium from L-selenomethionine, zinc, biotin, with MSM, millet and L-cysteine. AnnurtriComplex® is...
The results can be seen: hair falls out less and looks fuller.
- Sofia -
Great product, after the first week of taking it, the hair looks stronger and shinier!
- Giovanni -
Fast, serious and competent, top delivery!
- Giulio -